The group
Groupe Saint Hilaire recovers natural mineral resources issued from its limestone quarry located near Lyon. With this limestone, the group produces elaborated mineral materials, for various activity sectors: building and public works, agriculture, animal feed, environment, chemical or metallurgical industry.
Independent, Groupe Saint Hilaire has been based for more than 70 years by a family shareholding, with the desire to place people and customer satisfaction at the centre of its concerns.
THE ACTIVITIES OF GROUPE SAINT HILAIRE
We produce calcium carbonates in all of their forms (from aggregates to limy fines), and manufacture quick and slaked limes. Our desire to recover mineral resources has led us to formulate, using our products, mineral fillers, soil improvement products for farming and hydraulic binders.
In order to provide our customers with support, we offer customised services: analysis, grinding, crushing, transport and spreading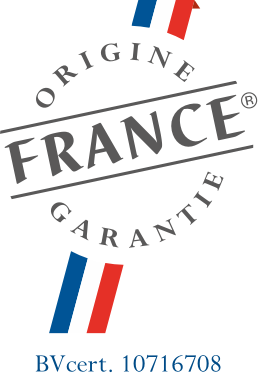 THE COMPANIES OF GROUPE SAINT HILAIRE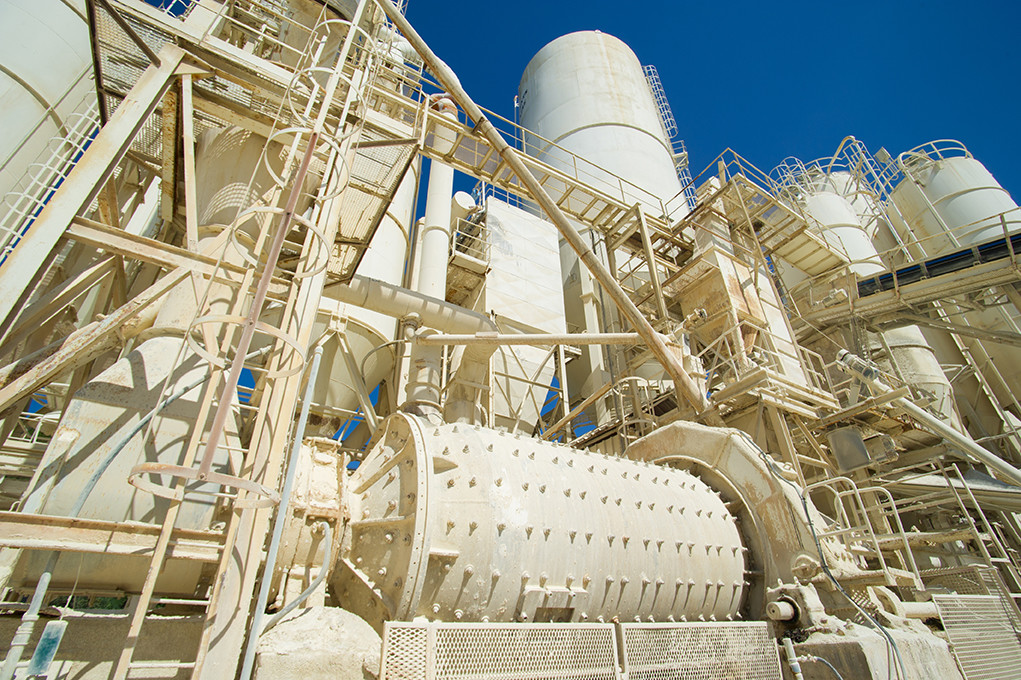 Chaux et Ciments de Saint Hilaire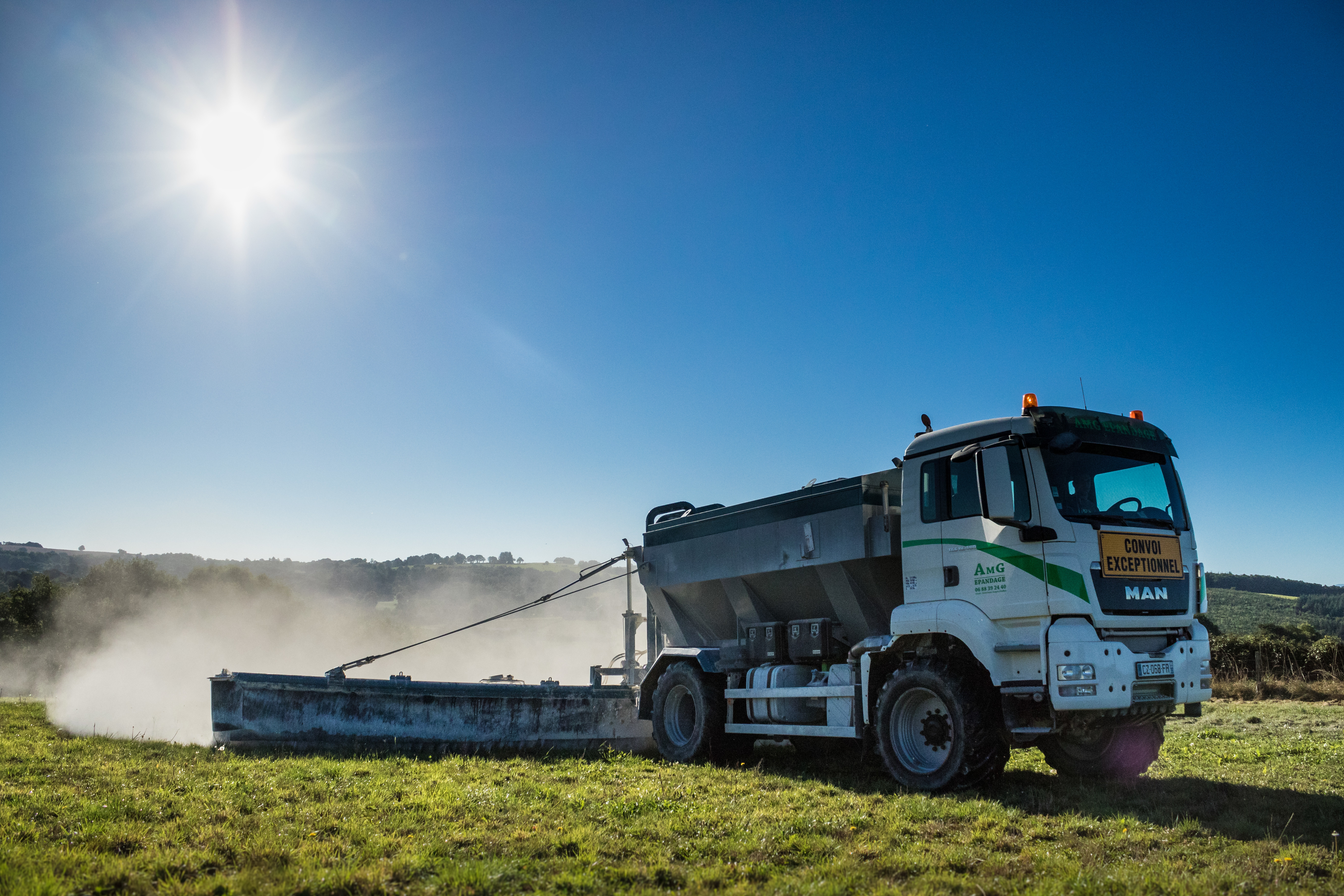 Rhône-Alpes Amendements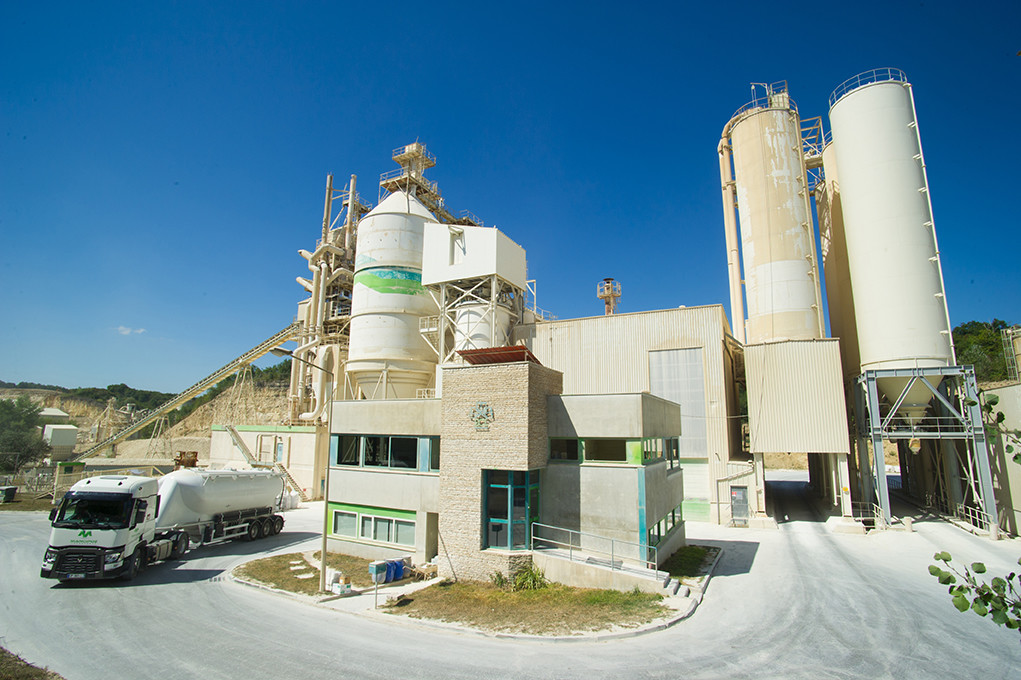 Européenne des Chaux et Liants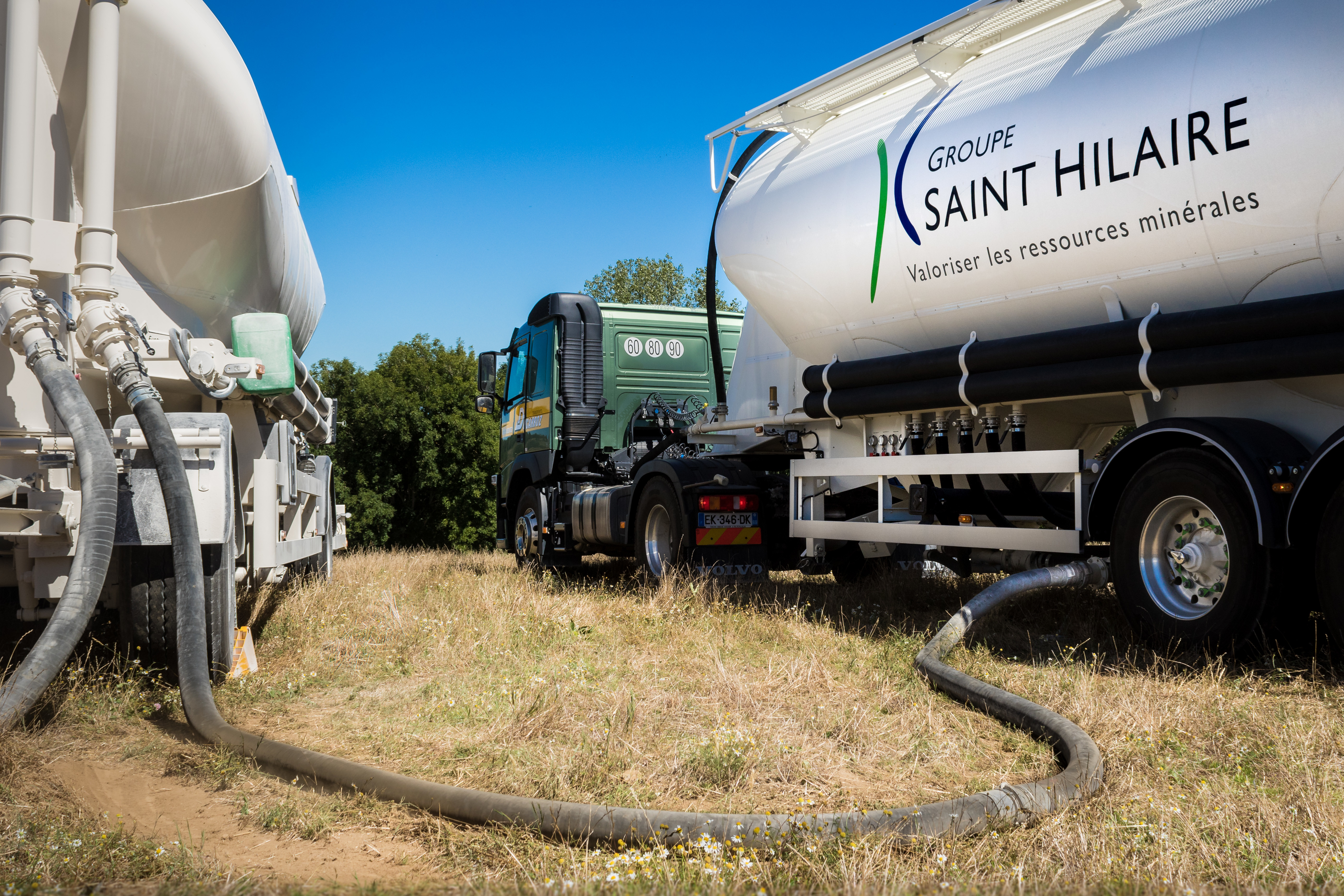 Les Transports de Saint Hilaire
Our values
RESPECT: honour our commitments towards people and nature
AGILITY: be available and innovate in order to support our customers in their development
HONESTY: build reliable and sustainable partnerships
"In extending our values we ensure the continuity and development of a heritage that is respectful of its employees, customers and the environment." Pierre Marquet, CEO of Groupe Saint Hilaire
Our commitments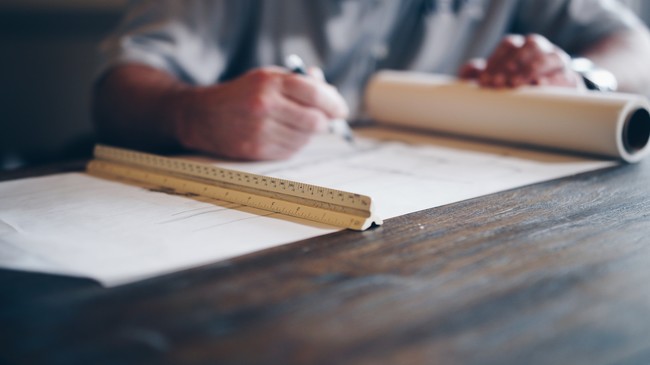 Quality and certifications
Each subsidiary of Groupe Saint Hilaire adopts an approach to continuous improvement of its products, services and production methods. In terms of certification, we have set up a quality management system that encompasses the environment and safety. Our activities (manufacturing, sales, shipping and analysis) are ISO 9001 certified.
With the objective to meet European standards on production and quality, our central laboratory ensures:
daily control of our products in order to guarantee quality and traceability.
inter-laboratory analysis campaigns in order to preserve the transparency of our results.
controls with a view to the CE marking of certain materials (aggregates, fillers, concrete blocks).
Our limes are subject to Reach and Biocide regulations and have a registration number.
Beyond the normative and regulatory aspect of our production, we regularly measure the satisfaction of our customers. In order to optimise our quality approach, our personnel is supervised and trained in order to achieve the objectives defined by Groupe Saint-Hilaire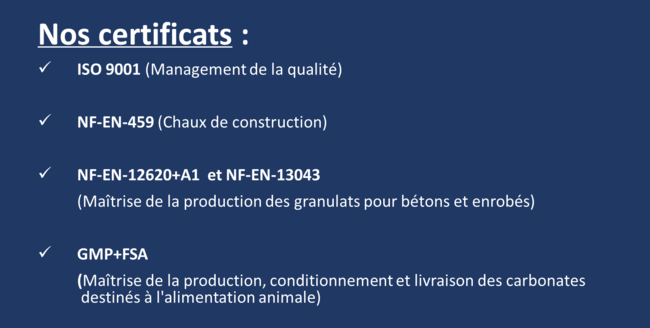 "WITH A GENUINE DESIRE FOR INNOVATION, THE GROUP IS REINFORCING ITS RESEARCH AND DEVELOPMENT ACTIVITY IN ORDER TO OFFER HIGH-END SPECIALTY PRODUCTS, THAT MEET THE QUALITY STANDARDS, AND THAT MAKE IT POSSIBLE TO HANDLE THE ENVIRONMENTAL CHALLENGE." REGIS PILLOIX, MANAGING DIRECTOR OF GROUPE SAINT HILAIRE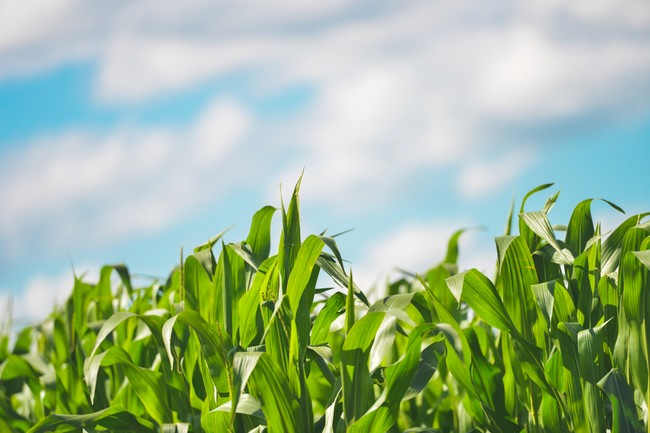 Environmental control
All of our activities are managed with the greatest respect for the environment and nearby residents. Through daily management of nuisances, we ensure that the impacts on the water and air are limited, and also regarding the sound and visual aspect. As such, we rehabilitate the natural areas that we use as best as possible, and we make substantial investments that every year allow us to improve our control of nuisances.
For our lime production activity, we have set up an environmental management system, that includes the terms of ISO 14001, in accordance with European regulations.
With a concern for future generations, we are constantly adapting our processes and conducting research work aimed at reducing our energy consumption: regenerative type lime furnace, transporting stone by belt, electric forklifts, optimising transport in a virtuous logic in order to reduce fuel consumption. Groupe Saint Hilaire is also working on a way to offset its carbon footprint by capturing CO2 and revegetation that makes it possible to restore natural ecosystems.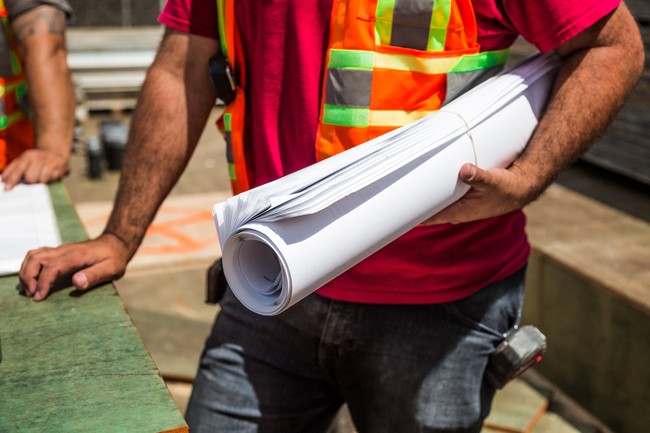 Safety management
As an integral part of our company's culture, safety in the workplace is monitored on a daily basis. We constantly strive to modernize and automate our facilities in order to boost our production and make it safe (computer-controlled blasting, supervision of processes...).
We organize training programmes for our employees, in order to increase their awareness of the dangers linked to our activity, and their knowledge of good practices: use of suitable tools, wearing of personal protective equipment...
Loading and unloading operations are supervised by specific safety protocols.
700,000
tonnes of products/year