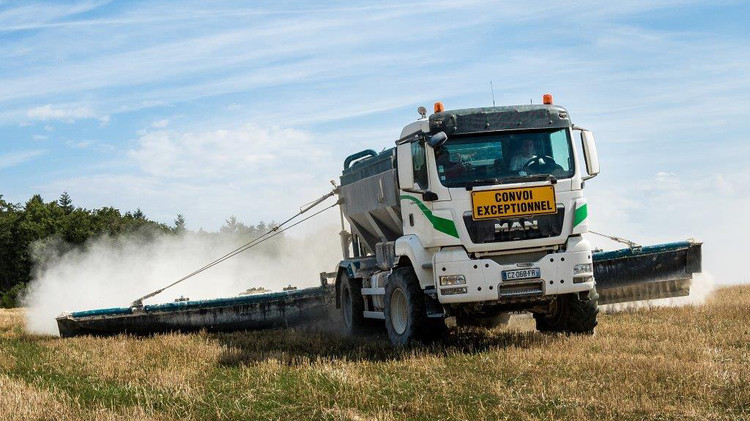 Look up our range of basic mineral enrichments to boost your soil's potential!
Winning methods, tried and tested, safe and economical, that will vitalize the biological activity in your soils.
Our product range addresses all the issues of your soils whatever their physical, chemical, or biological characteristics:
Unmodified enrichments (calcium carbonate, dolomite)
Calcium- and magnesium-based quicklimes
Mixed calcium and magnesium based enrichments
Calcium sulphate based fertilizers
All our products are available in the following forms:
Custom application, through a dozen or so spreader units fitted with storage tanks
Bulk for silos or pre-packed (big bag and PPH)
Feel free to contact us at any time !